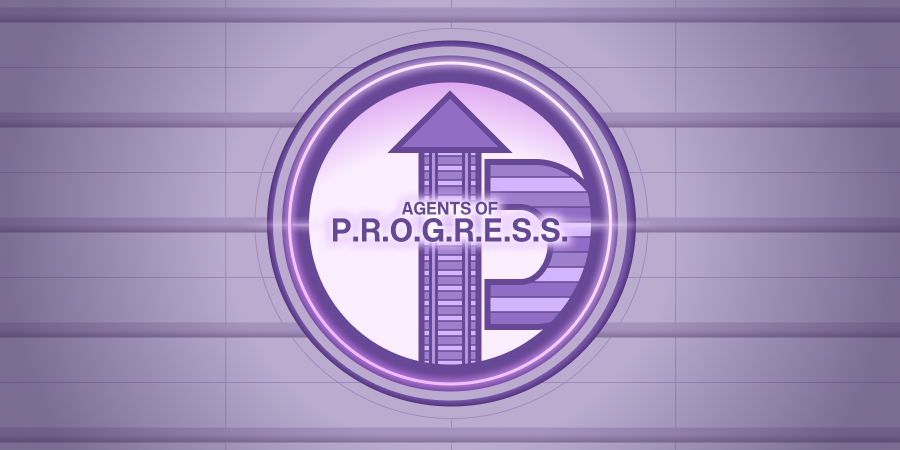 The last year has been like no other – for all the wrong reasons. But that's not to say that there hasn't also been a glimmer of hope, with a new found love and respect for people of all backgrounds and identities emerging. This, too, has extended to Britain's railways and the trains that run upon them. In a year where meeting and celebrating was impossible, two new #Trainbow designs made it out onto the track – the second of them changing the narrative of Pride trains forever.
In case you've missed it (we're not sure how!), back in August 2020 Avanti West Coast, the operator of the West Coast Mainline's inter-city services, launched its brand new Pride Pendolino to great acclaim. The train boldly went where none had been before, wrapping a 270m, 11-car train head to toe in the colours of the Progress flag. This inclusive design takes the traditional Pride flag and updates and evolves it to become more appropriate for the world today, augmenting the familiar six stripe rainbow design with additional black, brown, blue, pink and white colours as part of a right-facing arrow. This additional feature acknowledges that more work still needs to be done to better support trans and black and indigenous people of colour within the LGBTQ+ community. The launch of the train was accompanied by a naming competition resulting in the train being named Progress – and thus how our campaign got underway.
Since then, we've continued on our journey to create a more inclusive and welcoming transport industry for all. We've worked with organisations big and small to share best practice and to influence change on a variety of different issues. We've also spent time listening to individuals and learning more about how we can push for progress in everything we do. There's always more to learn, and it is this which shapes the educational aspects to everything we do. It's clear that Progress, and everything it stands for, has touched the lives of countless people as it speeds along the tracks carrying its incredible message of love and support.
And that's something that carries across to other Trainbow designs, too. As we saw with our recent #Trainbow21 Twitter game, these rainbow trains have started to develop a huge following, as well as introducing more people to some of the important issues around LGBTQ+ inclusion. They're not perfect – and they're not going to solve everything – but as vehicles for change they've brought many issues to the fore; issues that have a huge impact on many of the people who continue to shape Britain's transport network.
It's now easier than ever to hunt down these multicoloured inclusive delights, thanks to our very own Trainbow Tracker. Not only does it provide, for the first time ever, a complete run-down of the history of the #Trainbow, it also includes handy graphics so you can easily pick out your favourites. Selected designs can also be tracked in real time from the comfort of your very own home, powered by Realtime Trains' 'Know Your Train' functionality.
Trainbows are conversation starters – and that's why we're now asking for your stories and memories of these majestic machines. From Progress to the DLR, they've turned heads and changed lives for over six years, and become an important statement of individuality. Over the coming months, we'll be collecting as many tales as possible, ready to showcase them throughout this year's Pride month. Whether it's the perfect picture or a challenging conundrum, we want to move the conversation on to the next step: and that's where Agents of P.R.O.G.R.E.S.S. come in.
If you're reading this, you're probably one already without even realising it. There's no special qualifications or hoops to jump through to become one. If you're passionate about people and making sure that everyone, no matter their background, is able to safely and freely be their fabulous selves, you're automatically in.
Maybe you have a story to tell about how Progress has shaped your own LGBTQ+ journey? Or maybe you're someone who's just starting out, and wants to get some help and advice on where to go next? Some of you will be avid photographers or film makers – others will just be ordinary travellers moving from A to B. But there's nothing ordinary about being an Agent of P.R.O.G.R.E.S.S. You're actively making the railway a better, more inclusive space for everyone, through shared knowledge and understanding of the barriers that remain in place.
Today is just the start of what's still to come. As the first Trainbow in 2015 began the journey, and as Progress signalled it in a new direction, this is one that will adapt and evolve as we move forwards, together, to create a better place for all. We want to have some frank and honest – and sometimes uncomfortable – discussions about how we can make things better for everyone, and ensure that no-one feels excluded or discriminated for who they are. But we can't do this alone, and the views of our team will never capture the full range of challenges that are ahead.
It's our Agents of P.R.O.G.R.E.S.S. that will help us reach our destination. We've been inundated with stories, pictures and questions all relating back to our core aims since starting off. It's clear that times are changing, but many still lack the resources or support to do so effectively. As it becomes easier to see the Trainbows in action, so too should it become easier to effect change.
We're Proactively Responding to Obstacles by Garnering Respect and Embracing Sustained Societal change. Are you?