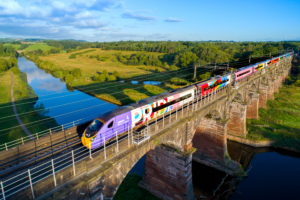 Welcome to The Progress Train, a campaign for greater inclusivity, diversity and equality across Britain's rail industry, for staff and customers alike. We're a decentralised group of like-minded individuals who were brought together by Avanti West Coast's 'Progress' train in August 2020, campaigning successfully to name the train Progress. We come from an array of different backgrounds, but we're all united with one goal: to foster a better industry for all that is accepting of any and every individual for who they are.
On this website, you'll find out more about what we're seeking to achieve, as well as ways that you can get involved. There's also handy resources to help break down some of the common misconceptions around diversity, as well as tips and resources on how you can foster inclusivity in your own environment.
Whether you work within the rail industry or you're a customer of it, we welcome you aboard; we're an inclusive vehicle for change and we can't do this without your help. This is just the start of our journey, and if you want to find out more – or get involved yourself – make sure you get in touch.