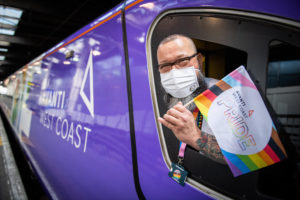 Railways just levelled up. On Monday, Avanti – the new operator on the West Coast Main Line – launched their new Pride train, a complete rethink of the 'Trainbow' concept and the UK's first fully-wrapped mainline Pride train. It's loud, it's bold and, crucially, by using the Progress flag it is truly inclusive. Quite simply, it's a game changer.
Trainbows have become a familiar scene across the UK's railway network over the last five years, with a number of operators adorning their trains with different, colourful takes on the LGBTQ+ Pride rainbow flag. Transport for London, meanwhile, has been spreading the colour across its stations, with the iconic roundel being transformed into LGBTQ+, transgender and bisexual Pride flags. Network Rail have even gotten in on the act, wrapping one of their mobility buggies at Paddington into a bright rainbow design.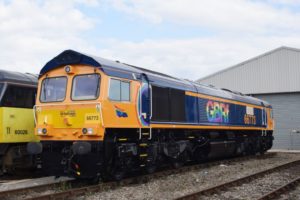 Avanti's new effort, however, goes one better. Not content with more of the same – a simple rainbow design at the front of the train – the organisation has created almost 270m of rolling inclusivity; an eleven-coach train travelling across one of Britain's most prestigious mainlines. The colours of the Pride flag adorn the carriages, whilst the driving cars feature the word 'Pride' at full height. What makes this particular 'Trainbow' even more special, however, is that it features the colours of the LGBTQ+ 'Progress' flag, that is the additional black and brown rainbow stripes from the Philadelphia Pride flag and the blue, pink and white of the transgender flag. It's been around for a while, but has risen to prominence in recent months to show that whilst we've come a long way with diversity, there's still a long way to go – particularly when it comes to black, brown and trans Pride.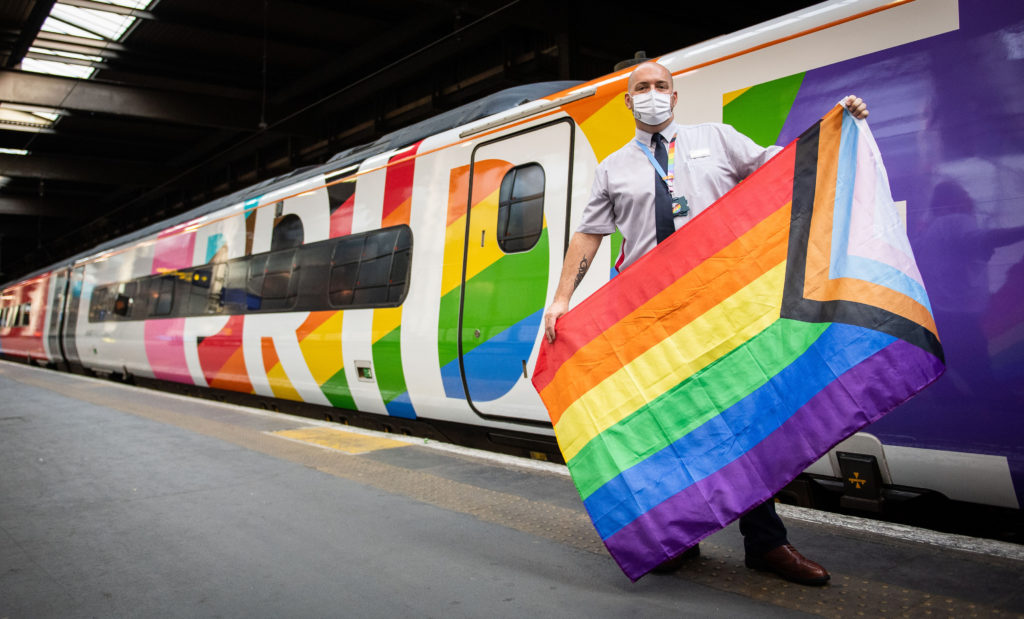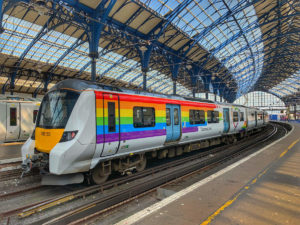 This can't be a coincidence, either. Avanti – which takes its name from the Italian word for forwards – has also published a page on its website setting out its goals and aims to improve diversity not just within itself but across the railway industry. It's even offering members of the public the chance to name the new train, soliciting suggestions that reflect what the Pride train will no doubt come to signify.
And that's where we come in.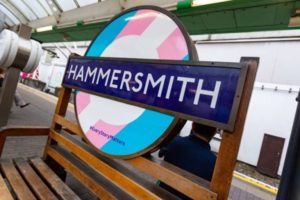 Undoubtedly, there are plenty of famous figures (living and dead) that immediately spring to mind, whose names could be used to adorn the side of this train: Alan Turing, Marsha P. Johnson, Ian McKellan, Paris Lees. But why limit ourselves to any one individual?
By choosing to name the train after a gay person, or a trans person, or anyone else, we risk centring this vehicle for change around just one identity. A train as bold and inclusive as this deserves a name to match.
And we think there's only one name that would do.
Progress.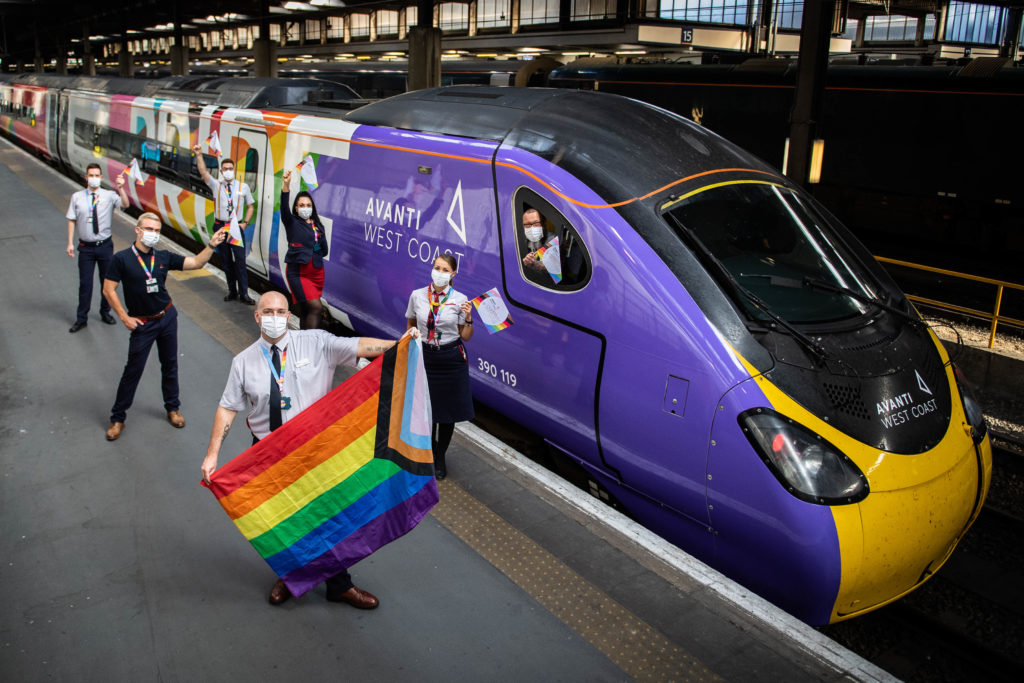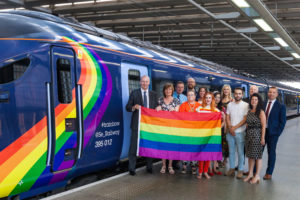 Why? Well, quite simply, Progress is a transient state: it's dynamic, it's changing. It looks back to what's already been achieved, but it also looks forward: it recognises how far we've come but that we still need to do more to reach true equality, diversity and inclusivity across the rail network. But it also relates to the journey; as Avanti is to go forwards, Progress is to travel; it's to learn; it's to grow.
Crucially: Progress is for everyone. It applies to everyone who is a member of the LGBTQ+ community. It recognises the fantastic work that allies do supporting LGBTQ+ folks. It inspires everyone to learn, to explore and to do better. It will be as relevant in 10 years time as it is today; Progress never stops.
But we can't do this without your help.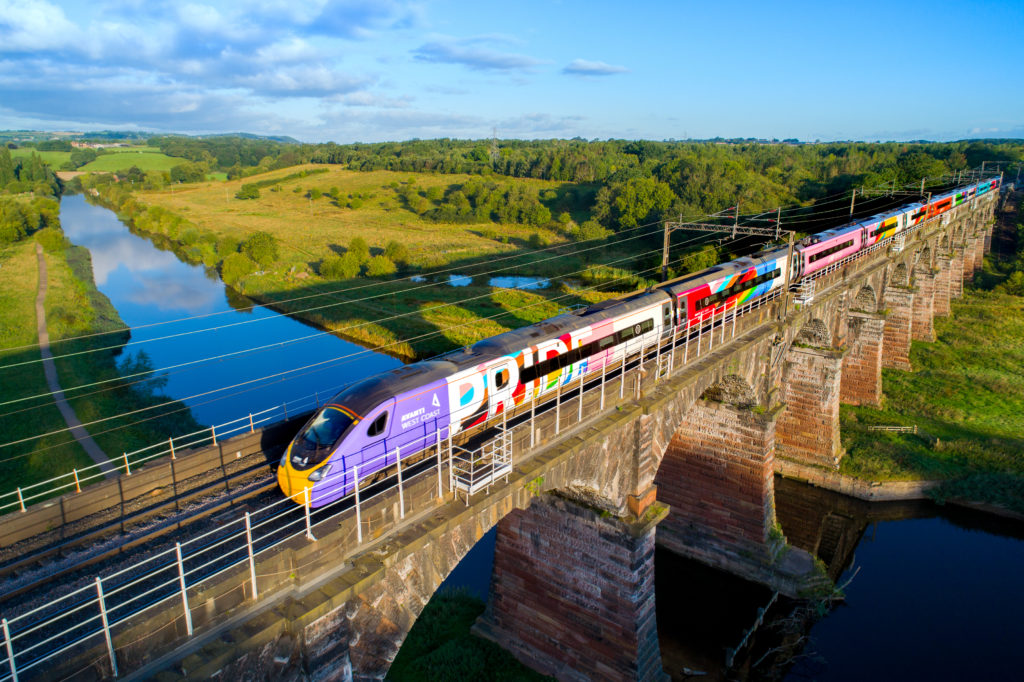 We want to flood social media with messages of positivity, to show Avanti that they're onto something truly special with this new livery. We want you to suggest Progress as the name, to recognise the power the word – and indeed the train – can have in changing people's lives. And we want you to take our affirmation: "I Believe In Progress".
If you're in, just share a short video of yourself, introducing who you are, what you do or where you travel, why you're an ally or where you are within the community, and that you Believe In Progress. Use the hashtags #TheProgressTrain and #LiveProud, and share the link to either this blog or to Avanti's Pride manifesto: https://www.avantiwestcoast.co.uk/pride – and don't forget to nominate Progress.
Together, we can bring The Progress Train to Britain's railways.