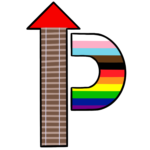 1. forward or onward movement towards a destination
2. development towards an improved or advanced condition

– progress, noun, /ˈpɹəʊɡɹɛs/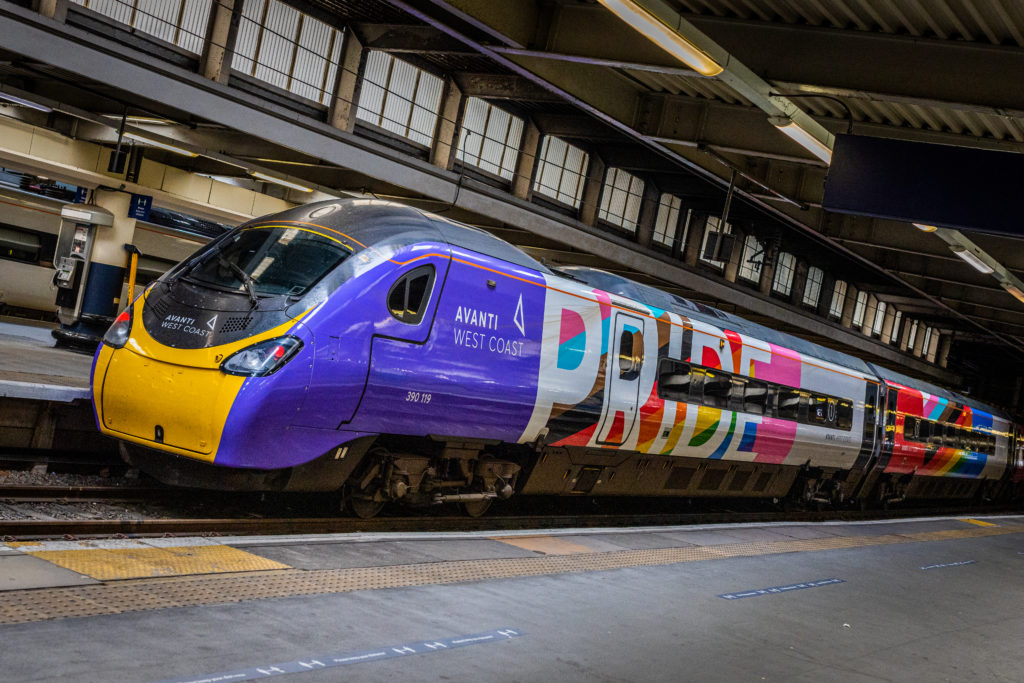 Everything comes from nothing. In August 2020, The Progress Train arrived. Launched off the back of Avanti West Coast's Pride train, The Progress Train is a new campaign to promote and support LGBTQ+ diversity and inclusivity across the rail and transport industries. It isn't connected to any one organisation or operator, allowing it the flexibility and freedom to dig into the real issues the industry faces. This independence also provides for a collaborative approach to finding solutions to these problems, as well as to push forwards for a better railway for all. We're led by a like-minded group of rail professionals and enthusiasts, with a variety of experience, identities and stories, giving us a broad footing to build our platform on.
Set up by life-long railway aficionado and now rail professional Charlotte Monroe, The Progress Train began as a viral Twitter campaign to get Avanti West Coast's Pride train – the first to wear the colours of the LGBTQ+ Progress flag – to be named as Progress. Over the end of August and start of September, the campaign invited the public to nominate the name on Avanti's website, as well as to take and share The Progress Affirmation – I Believe In Progress – on their social media. Hundreds of folks got involved from across the world, with Progress being announced as the winning entry in early October.
But that's not the end of the story: The Progress Train is a much bigger journey. We're now looking to the future, and how we can achieve our goal of a truly inclusive rail industry as a whole. Our story is still being written – and you can be part of it. Watch this space for more on our plans, or drop us an email at onboard@theprogresstrain.co.uk if you've got an idea that you think could shape the railway that's yet to come. In the meantime, you can still take The Progress Affirmation, as well as showing your support for our aims on your social media channels.
---
Contact
If you want to get in touch with The Progress Train you can email us at onboard@theprogresstrain.co.uk. Unfortunately we cannot accept telephonies enquiries at this stage.
We welcome enquiries from those who want to know more about our goals and aims, as well as from journalists and members of the press. We will endeavour to respond to all enquiries within 48 hours, but this may take a little longer; we're all volunteers with busy day jobs within the rail industry!
We would also love to hear from organisations and bodies who want to support our aims and goals at a corporate level, and to partner on making the rail industry a better place for all. Again, please get in touch with us at the above address; in this instance we will aim to provide acknowledgement within 48 hours, but a longer response may take a little more time.