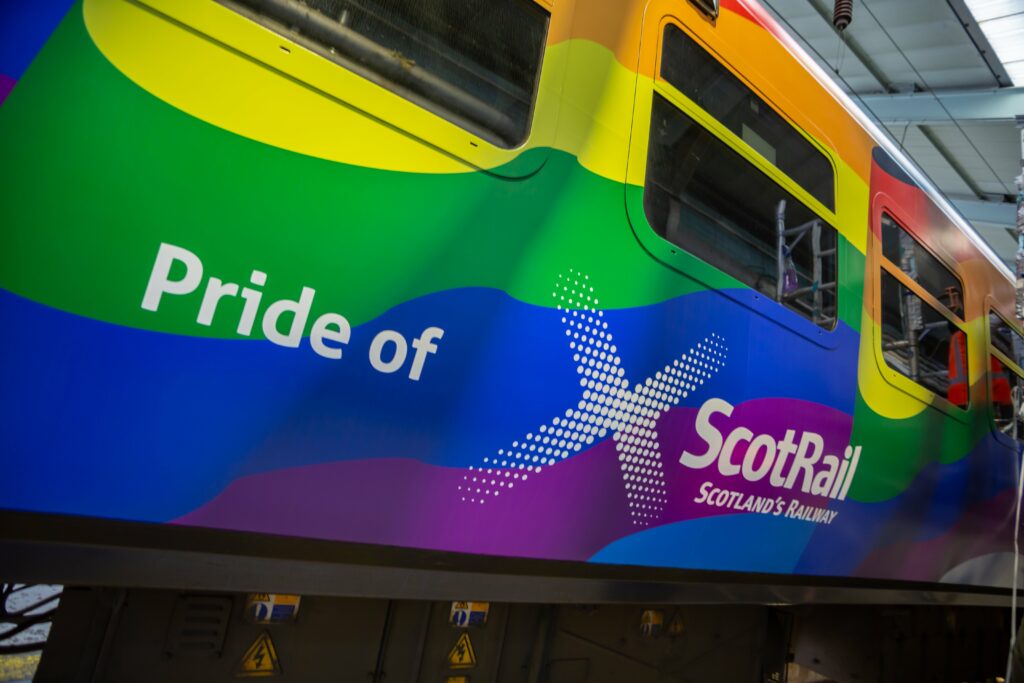 Pride month may be over for another year, but it doesn't mean that the push for LGBTQ+ progress stops – Pride is a message for every single day of the year. Indeed, with the world still opening up cautiously after the events of the last eighteen months, many Pride parades and gatherings have been postponed until later on in the year: there's plenty more rainbow-coloured goodness still to come!
But that hasn't stopped two of Britain's train operators taking up the Trainbow mantle and unleashing brand new designs for 2021, adding to an already-impressive line-up stretching from Penzance to Glasgow and most places in between!
First off the blocks was Network Rail, with their rainbow logo adorning the side of a brand new on-track machine. Details of this one are still a tad bit sketchy (yellow plant often comes out at night and is little seen even by the most hardcore of rail enthusiasts!), but we've seen several sightings of it across social media. Whilst Trainbows are renowned for being eye-catching and glamorous, this a much more subdued affair – but nonetheless a great addition to the roster, and proof that LGBTQ+ inclusivity and diversity is important throughout all parts of the rail industry.
The biggest unveiling for 2021 goes to ScotRail, who unleashed their second ever design on a class 334 electric multiple unit at the end of June. Featuring the full design of the Progress flag on each side of the train, it's a bold and bright look that brings a full Trainbow to Scotland for the very first time. The train will operate right across Scotland on some of ScotRail's busiest routes, serving destinations from Helensburgh, Motherwell and Milngavie, to Bathgate, Livingston and Edinburgh.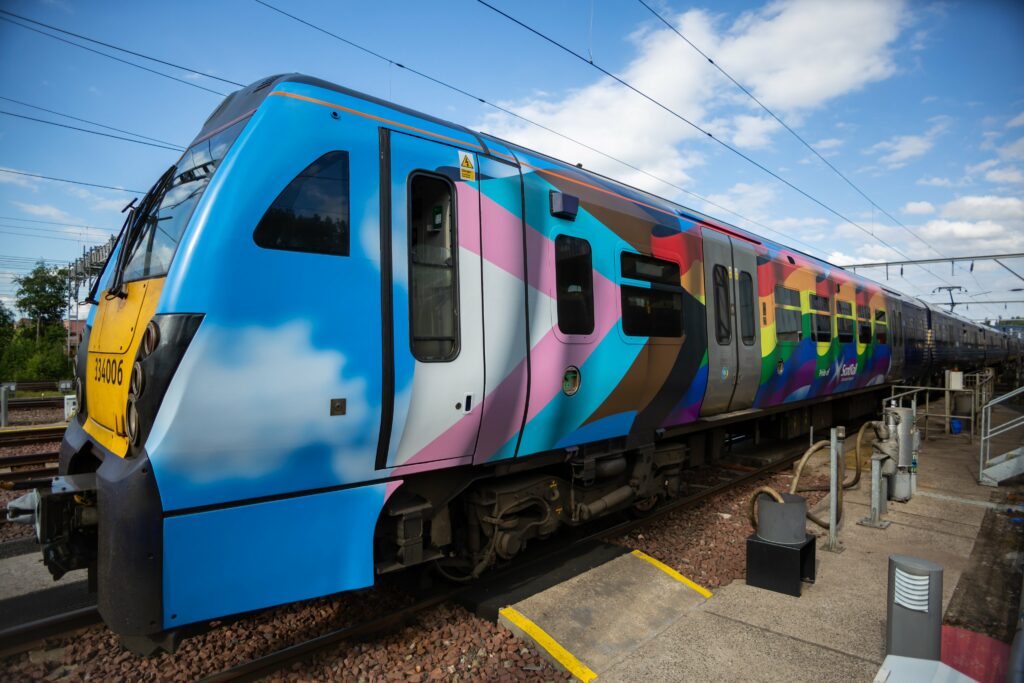 Known as 'The Pride of ScotRail', the train has already turned heads across social media and beyond, quickly gaining a popular following like many of the other Trainbows across Britain. What's more, ScotRail have confirmed that the livery is here to stay: the train isn't due for a repaint until 2029, already putting the unit, 334 006, in contention for being the longest-lived Trainbow of them all.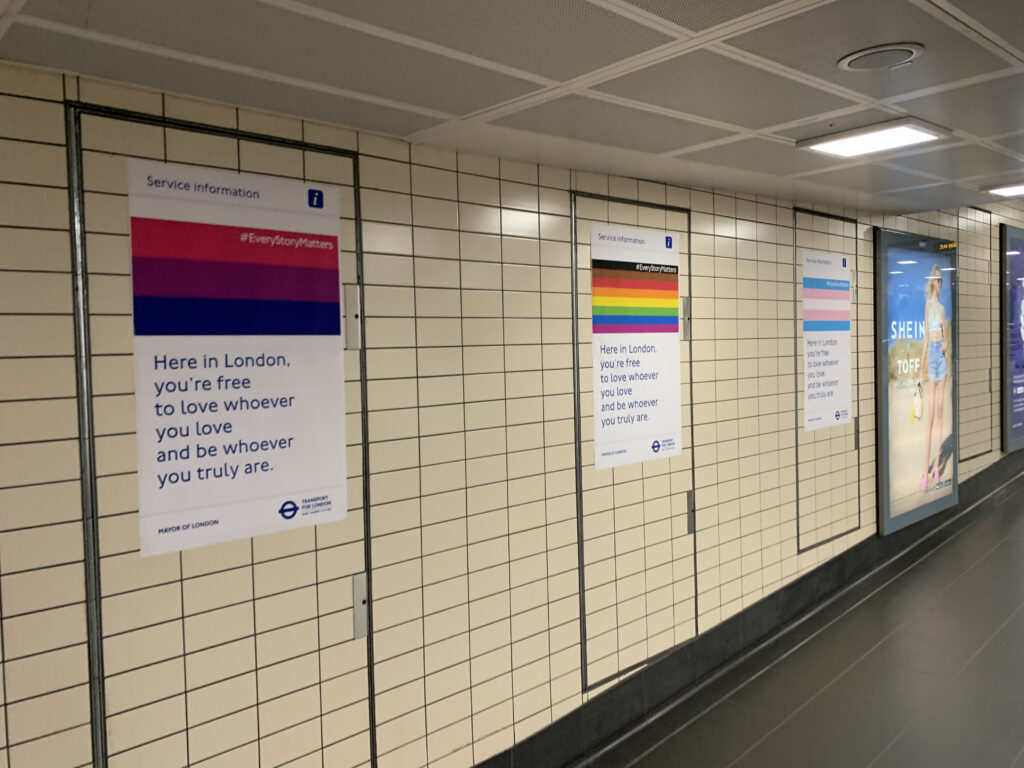 Away from the rails, Transport for London have revived their popular rainbow roundels for another year, with the designs appearing at numerous stations in control room and office windows. Vauxhaull bus station is also still adorned with the three roundels, in the colours of Philadelphia Pride, Trans Pride and Bisexual Pride, that were installed during 2020. Posters of the three flags proclaiming that "Here in London, you're free to love whoever you want to love and be whoever you want to be" are also proudly displayed across most Tube stations, creating a very visible and vibrant display that is much needed after a very difficult year for many.
But (and we're slightly biased here), perhaps our favourite instalment of the 2021 Trainbow Edit comes from an unlikely hero: the Tiny Football Car. Unveiled for the UEFA Euro 2020 football competition, the car quickly captivated the hearts of Europe, whizzing along the pitch to deliver the referees the footballs at the start of each game. In an unexpected yet delightful twist, the Tiny Car came out for LGBTQ+ rights ahead of the football final at Wembley, with a vibrant new strip replacing its previous kit up until that point. It might not be a train, but it's earned its rightful place on our Trainbow Tracker, alongside other honorary mentions such as the Network Rail Buggybows and former train operator 'one's livery.
No thoughts, just Tiny Football Car. ❤️