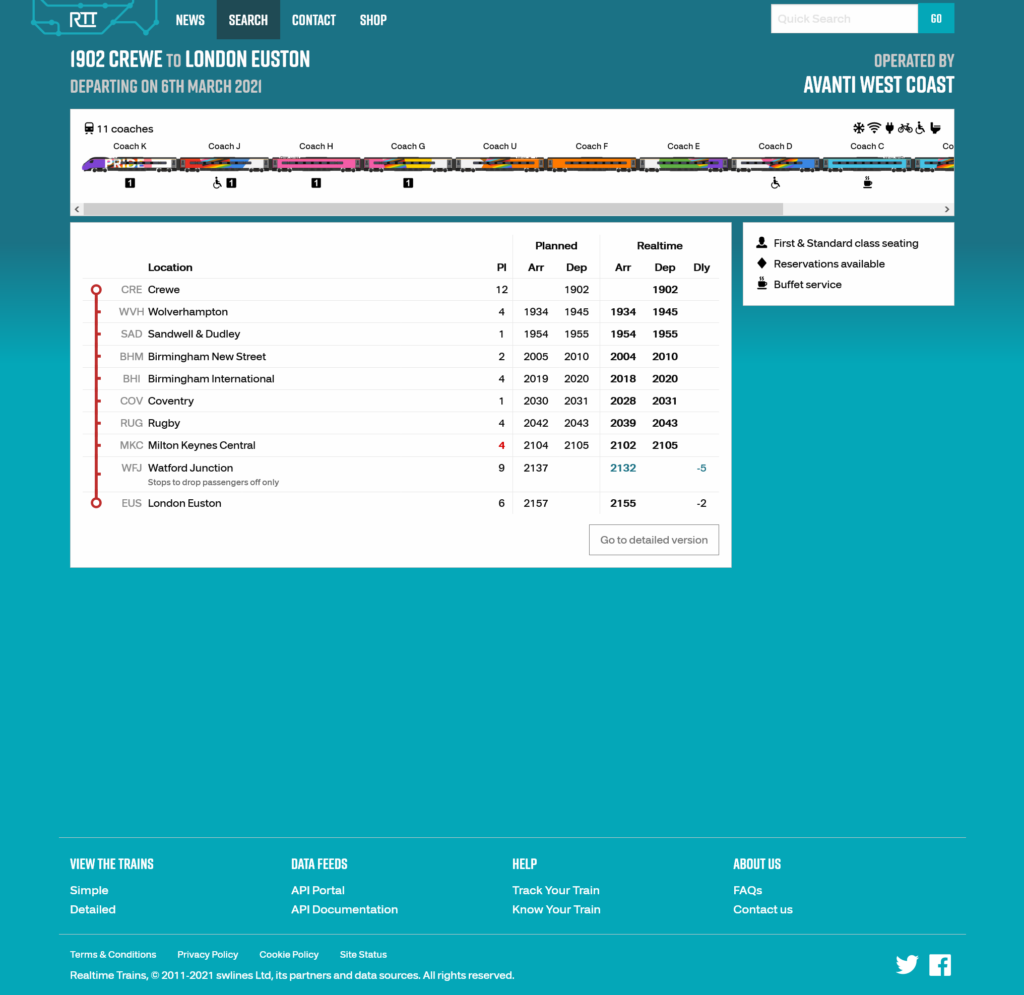 If you're a Trainbow lover, then this one's for you! Starting today, you can follow the progress of Progress in real time, as well as two other popular Pride liveries.
Rail information website Realtime Trains has partnered with Avanti West Coast – operator of Pride Pendolino 390 119 Progress – to allow people to keep up to date with the train's movements from the comfort of their own home.
The information, which is being released as part of RTT's 'Know Your Train' feature, provides a greater level of detail about what rail passengers can expect to find on board, once the current 'Stay at Home' order is lifted and we can all start to travel freely once more. Because of how the underlying data works, Know Your Train is able to bring specific service allocations into the public domain for the very first time, with ten different operators now participating in the service.
Also featured are Trainbow operators GBRf – whose locomotive 66 773 Pride of GB Railfreight is the only non-passenger Trainbow – and South Western Railway, with Desiro 444 019 becoming the first passenger Trainbow back in December. Whilst this exciting development is not purely about the Trainbows, it does mean that they will become easier to find and therefore more accessible to all once travel is permitted again.
We've updated our Trainbow Tracker to include links directly to the service that the trains are currently working on, or you can get ahead of the game and click the relevant icon below to be taken straight there. If the trains aren't currently allocated a service, then no results will be found.
We're really looking forward to taking great advantage of this service later on in the year – and keep your eyes peeled for how you can get involved with Trainbow spotting from home. Whilst for now there's only three Trainbows, who knows when the rest might appear? We hope it won't be too long!
---