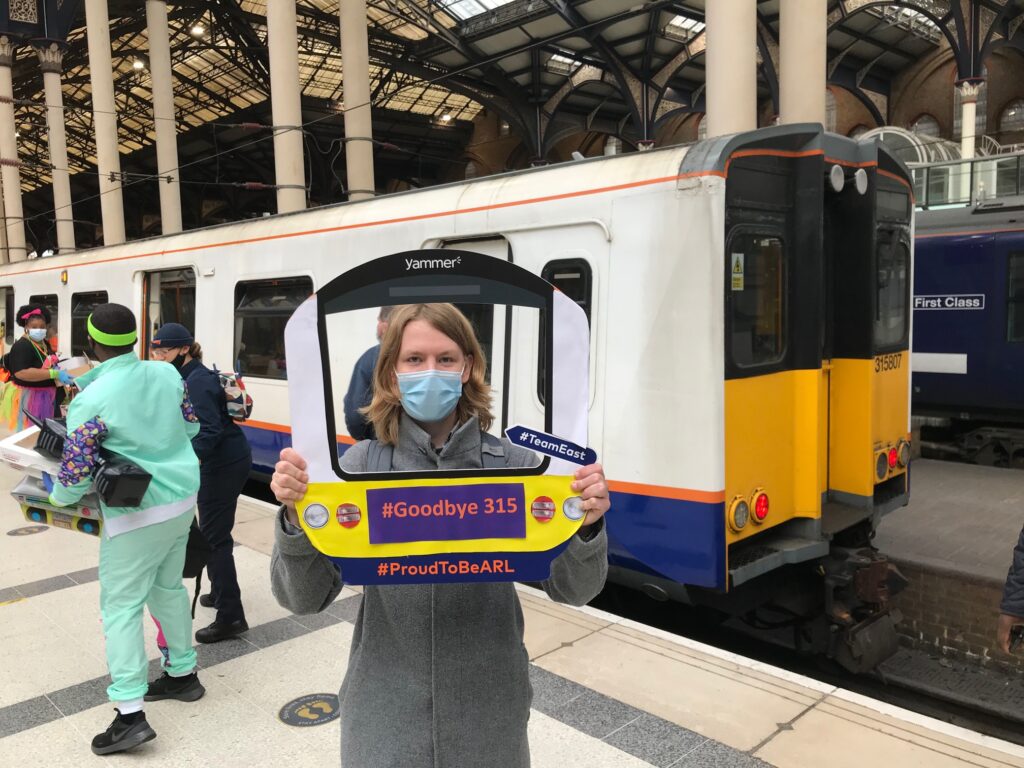 Tell us a bit about yourself and what your role in the transport industry involves.
Hi, I'm Ela. I host a little podcast about the railways with my friend. We try to promote the rail industry as something that isn't just about going from A to B, but rather an experience and something to be excited about.
What impact do you feel your gender identity has on your job role?
The biggest issue is with the podcast being an audio-only show. My voice doesn't exactly match any descriptions or photographs of me, so it's interesting when some first time listeners tune in. More often than not, though, people set it aside quickly.
How, if at all, has working in the transport industry helped to shape your gender identity?
The people I've had the chance to meet and work with, as well as just having to 'do it' as such, have pushed up the confidence I have in myself.
Tell us about a memorable moment in the industry that was influenced by your gender identity.
I was invited to come tag along for the last trip of the class 315 trains on London Overground by the one and only @BeingJarley. It's nice to be able to be yourself every so often with awesome people. That entire afternoon was an experience and a half, and it's certainly something I won't be forgetting for a while.
If you had any advice for a new person joining the industry, or even with an interest in the industry, what would it be?
The internet is your friend. There are hundreds of people out who are willing to help, willing to engage and willing to talk about where you may fit in and welcome you. Don't let identity be a barrier.
What do you think the biggest challenges to diversity are in the industry at the moment and how could this be changed?
Public perception is a definite challenge. Whilst many couldn't care less, there are sadly some people who will deliberately attack you for who you are, be it online through a keyboard or in person through words or otherwise. In a more general sense, an unwillingness to grow and learn can also be an issue, with people refusing to accept change and different opinions; but, again, I can see change occurring as time moves forward and progress becoming more visible.
Looking to the future, where would you like to see the industry in a year's time?
No idea really! With regards to progress? I'm not sure where exactly it will be, but I can see a bright future. In general? Some "normality" will hopefully return. It'll be nice to hop on a bus or train without worrying about social distancing.
And finally, what's your favourite type of crisp?
If you dare take away Walkers Ready Salted you have another thing coming…
Bonus Question: do you believe in Progress?
Is the sky blue?
We'd love to feature YOU as our next person Up Front. Interested? Drop us an email at onboard@theprogresstrain.co.uk and we'll let you know more. Up Front is your chance to tell the world about your LGBTQ+ experiences within the transport industry. We look forward to hearing from you soon!